WinGD and HSD Engine Commit to the Development of Methanol-Fuelled Two-Stroke Engines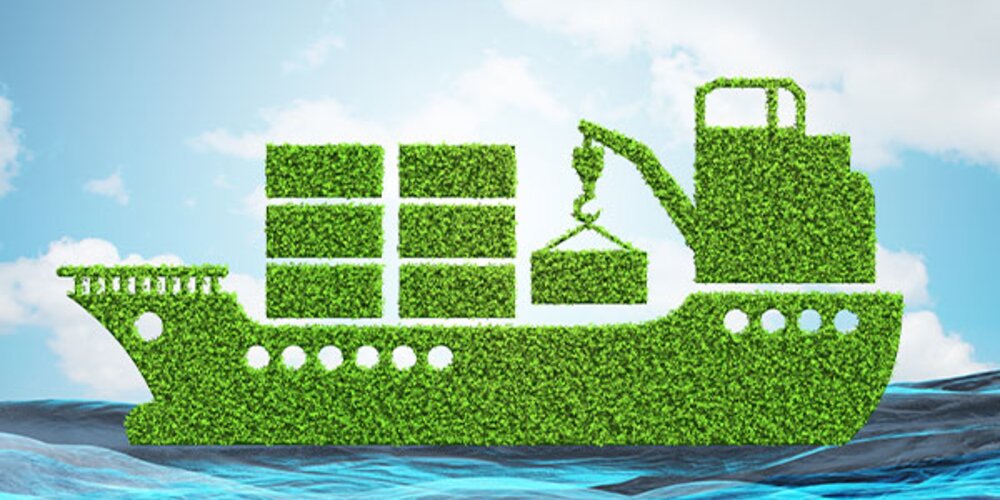 Green methanol-fuelled, big-bore engines could soon be in use on the next generation of vessels if a new partnership between WinGD and HSD Engine proves to be a success.
Swiss marine power company WinGD and Korean engine builder HSD Engine have initiated a Joint Development Project (JDP) to advance the development of WinGD's methanol-fuelled big-bore engines.
According to a joint press release from the two companies, the Joint Development Project will see WinGD responsible for 'combustion and injection research, whilst HSD Engine will investigate cost-effective manufacturing and assembly, provide engine testing capabilities and deliver fuel supply and exhaust aftertreatment systems'.
Commenting on the signing of the Joint Development Project between the two companies, Dominik Schneiter, VP R&D at WinGD said:
"With new fuels, new materials are needed and manufacturers' involvement in design is critical to ensure that engines can be produced at reasonable costs and in a reasonable timeframe. HSD is well-known as a high-class engine builder that will be able to support WinGD in delivering the methanol-fuelled two-stroke engines that our customers will be seeking for their vessels in the near future".
The project will see a focus primarily on some of the largest engines produced by WinGD, including the X92 and X82. These engines are of a size and capacity that make them suitable for ultra-large container ships.
The Joint Development Project between WinGD and HSD Engine comes at a time of growing interest in green methanol and other green fuels across the maritime industry, as ship owners work towards hitting the IMO's target of cutting annual greenhouse gas emissions from international shipping by at least half by 2050.
Are your fuels up to standard?
Even if you're still using traditional bunker fuels, it's vital that you are using fuels that are of sufficient quality in order to prevent engine failures, reduce vessel downtime and ensure compliance with environmental and other regulations.
Are you confident that the fuels you're using are up to standard?
If you can't answer that question with a firm 'yes', then speak to The Lab's fuel testing and analysis team today. Our team of experienced scientists and experts - as well as our suite of state-of-the-art equipment - allows us to carry out a wide range of fuel tests and analyses.
For more maritime and energy industry news and developments, explore The Lab's News and Knowledge Hub…
Why Bunker Fuel Oil Analysis Is More Important Than Ever | Could Green Ammonia Replace Fossil Fuels for Shipping? | Is Carbon Neutral Concrete on the Horizon?
Author

Kate Rawlinson

Date

08/09/2022