Working in harmony: how people and technology help guide The Lab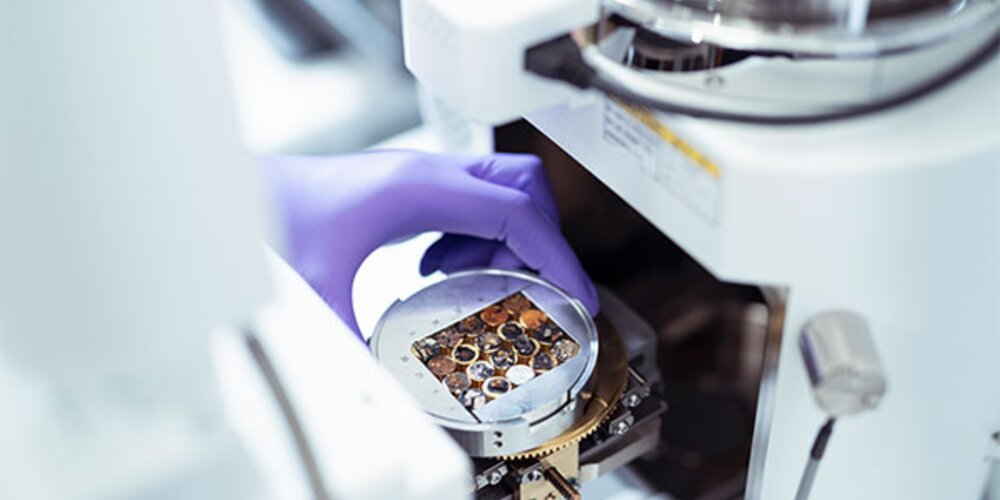 Although simply named, The Lab is nothing but simple when it comes to what it offers the marine, energy and manufacturing industries.
Developed by the team at Brookes Bell, The Lab brings together the world's finest state-of-the-art equipment and technologies with highly-experienced experts to provide the very best inspection and testing services in the marine, energy and manufacturing sectors but with the scope to offer support for all kinds of businesses and industries.
"The Lab is here to help find answers. Sometimes the worst happens on board a vessel and people want to know why it happened and how it can be prevented from happening again. Brookes Bell built a bespoke and industry leading facility that can provide laboratory and forensic analysis to answer some of the industry's most challenging questions," said Dr Holly Edwards, Materials Laboratory Technical Lead at The Lab.
Getting to the bottom of these questions requires that unique combination of expertise and equipment to yield the most positive results possible.
"What we offer that other laboratories can't is how new and high-tech our range of equipment is. It's like when a new iPhone comes out and it has all the new functions and extended capabilities. Our technical equipment is always state-of-the-art and cutting edge and enables us to provide a much more in-depth analysis and results for our clients.
"Crucially, the vast majority of our kit is also fully portable and has dialable functions, which means we can transport it all over the world and have our experts on the ground, at a port or on a vessel. This is imperative for the marine and energy sectors as they never sit still and we can support them wherever they are," she added.
The Lab offers two main forms of testing: materials testing and non-destructive testing (NDT). Materials testing offers a full range of failure investigation and witness testing services to determine the root cause of failures for all types of materials, including corrosion analysis, quality disputes and paint and coatings analysis. Non-destructive testing, meanwhile, enables materials or components to be inspected, tested and evaluated without destroying its serviceability, making it ideal for fast-paced industries such as marine and energy.
While mainly working on the materials testing side of The Lab, Holly noted that the NDT team are industry leaders when it comes to providing metallurgical survey and testing services that can help identify issues before they happen.
"The Lab's NDT team has very bespoke methods that no one else works with. For example, rather than doing individual testing on a very small surface area, they offer full map testing using their own bespoke software to provide a full scan of the entire hull of a ship if required. Everything they offer has been developed in-house. Their work means a lot of issues can be prevented and sometime stops failures taking place that can end up with the materials team," she noted.
Regardless of their specialism, however, The Lab's main strength lies in its people, as well as it close coordination with the entire network of Brookes Bell offices. The Lab is home to a world-class team of expert scientists, analysts, consultants and specialists that are trusted to carry out a full range of investigative services.
"The team here at The Lab offers such a unique variety of experiences and is another feather in our cap so to speak. We have industry experts who have been in the industry for more than 40 years, offering critical guidance and insight that can only be found with decades of experience, as well as younger members of our team that are incredibly tech-savvy and bringing new techniques and thought processes to the way that we work. That combination of people is invaluable and a real asset.
"Importantly, we always have constant access to the consultants across the Brookes Bell network. We have the full support of so many great minds that it can really help us to find the answers our customers are looking for, particularly when it comes to finding practical solutions going forward," she added.
Author

Dr Holly Edwards

Date

31/05/2023