New 3D Printing Technique Developed to Print One of the World's Toughest Steels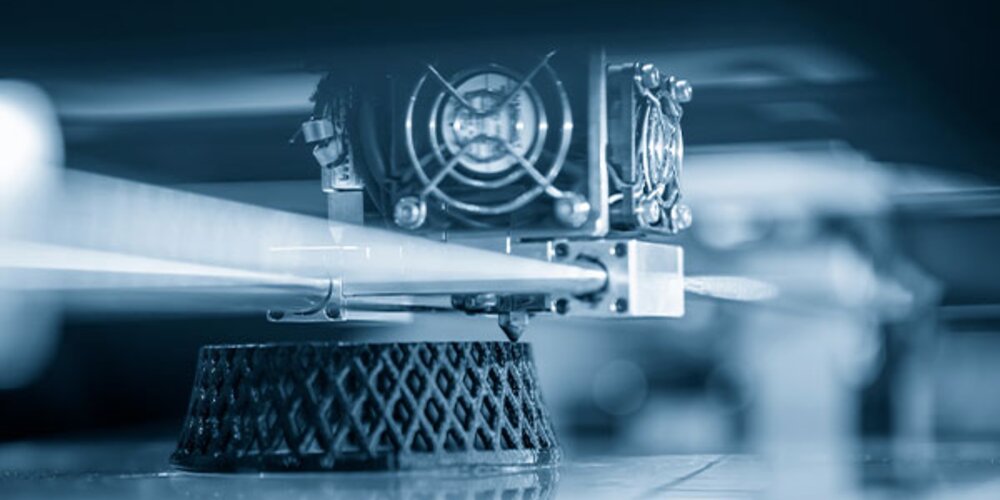 17-4 PH is one of the world's toughest forms of stainless steel, and is used in applications as varied as machinery, marine vessels, medical devices and more. Now, for the first time, researchers have developed a way to consistently print 17-4 PH steel using 3D printing methods.
A team of scientists from Argonne, the U.S. Department of Commerce's National Institute of Standards and Technology (NIST) and the University of Wisconsin-Madison are responsible for the breakthrough.
The team used the Advanced Photon Source (APS) - a high-energy X-ray light facility operated by the U.S. Department of Energy Office of Science - to undertake X-ray diffraction to examine the subtle, rapid phase changes of the steel as it was being printed.
This was a core breakthrough, as 3D printing steel and other metal alloys has long been a challenge. During the printing process, temperatures will often change quickly, meaning the crystal structure of the atoms within the material can be difficult to observe.
This is a particular challenge when it comes to printing materials such as 17-4 PH steel, as the crystal structure of this type of steel must be of a precise composition. The structure of 17-4 PH steel includes nanoparticles that contribute to the material's signature strength.
That's all very well. But, you might be wondering, "why is it so important to be able to observe the crystal structure of a material whilst it's being printed?"
Lianyi Chen, an associated professor in the mechanical engineering department at the University of Wisconsin-Madison, explains:
"When a material cools very fast during 3D printing the way 17-4 PH steel does, manufacturers previously struggled to understand it well and couldn't predict what they were going to get".
Chen describes how the X-ray diffraction provided by the Advanced Photon Source (APS) played a critical role in enabling observation of the phase changes of 17-4 PH, "the APS played a critical role, allowing us to see the material's transformation behaviour, even in these fast-cooling conditions. We can now do real-time monitoring to see the structure change".
"We can now actually look inside the metal as it's being made to observe phase formation sequences. These have significant impact on the final properties of the steels," adds Andrew Chihpin Chuang, a physicist in the X-ray science division at Argonne.
The researchers believe that facilities such as the APS can enable the broader adoption of 3D printing and additive manufacturing - even using materials as complex as 17-4 PH.
As one researcher, Fan Zhang, put it - "Additive manufacturing opens up the design space, allowing us to create complex parts that are often impossible when using conventional technologies. That's the true promise of this breakthrough".
The Lab: the home of materials testing
Do you have a material that requires testing? Has it failed and you require answers? Are you trying to determine if a material is suitable for a particular application?
Whatever it is, The Lab can help. Our team of materials scientists are able to provide a broad range of support and advice, including (but not limited to):
Providing recommendations on metallic design and materials selection for engineering applications.
Support for large-scale fabrication projects.
Quality and manufacturing disputes.
Technical consultancy in relation to weld repair and inspection techniques.
Corrosion analysis and advice.
Analysis of ferrous and non-ferrous metals.
Assessment of the quality of raw materials.
Paint and coatings analysis.
And, that's just the tip of the iceberg. Contact us now to find out how we can help you.
For more materials science, materials testing and inspection insights and news, explore The Lab's News and Knowledge Hub…
Researchers Develop 'Pigment Free' Paint | Researchers Discover the World's Toughest Material | Has the Secret of 'Self-Healing' Roman Concrete Been Revealed?
Author

Dr Caroline Young

Date

29/03/2023